Carlos Vela pursuit of Josef Martinez's record slips away
The injury Vela suffered during El Trafico derby has kept him out from action for several games, lowering his chances of breaking the single-season MLS scoring record.
Carlos Vela's injury has kept him away from the field for the second match in a row, against Orlando City, a game where LAFC rescued a tie with Diego Rossi's late goal.
But as Vela keeps missing games, his chances of breaking Josef Martinez's single-season goals record are slipping away, despite the LAFC captain leading the current MLS season scoring table.
Carlitos needs to score five goals to break the 31 goals mark set by the Atlanta United striker in the 2018 campaign, something he needs to do in the five games LAFC still has left in the regular season.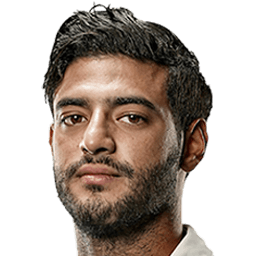 Carlos Vela has a total of 27 goals and 15 assists so far this campaign already giving him the MLS record for combined goals and assists; however, the scoring record for a single-season might not be broken by the Mexican striker if his injury keeps him away from the field.