Modric turns 34 with doubts over Real Madrid role under Zidane
After not being selected for the trip away to Villarreal, and amid questions about the manager's tactics, the Croatian midfielder needs to find a place.
Luka Modric celebrated his 34th birthday on Monday 9 September 2019. Real Madrid's Croatian midfielder was born in 1985 in Zadar, a coastal city located in the central part of the country and in the following years would pull on the shirts of HSK Zrinjski of Mostar, Inter de Zapresic, Dinamo Zagreb, Tottenham Hotspur, before finding landing at arguably the biggest club in the world in the Spanish capital. It's been some journey.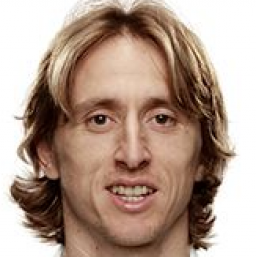 Modric: class no doubt, future role in doubt
As his football talents blossomed, so too did his role in the Croatian national team, which saw him lead his side to the 2018 World Cup final in Russia. This, combined with his repeated European successes with Los Blancos, earned him the much-coveted Ballon d'Or award. He'll hold onto that title until December, when his successor is crowned, but despite such a high standing in the game, doubts have quickly dampened his glory after a disappointing end to last season and a less than ideal start to this.
On the back of a third consecutive Champions League title, the 2018-19 season gave us little to praise the contribution of Modric for his club. In fairness, that could be said about most of the squad with a few glimmers of exceptions for the likes of Benzema, Llorente, Reguilón, and Vinicius. The Croatian had flirted with a tasty offer from Inter Milan after the World Cup, and there was also a chance to make the lucrative leap to China, but, in the end he was handed an improved salary and remained at the Bernabéu.
Inter threatened to come back for him this summer, but there was less bite about their interests with his current contract tying him to Madrid until June 2021. His role there, however, remains to be seen, and the early games of the season do not provide us with particularly optimistic signs.
Zidane's early midfield decisions
Modric was named in the starting XI in the opening day triumph in Vigo against Celta (1-3), although he left the field after 56 minutes when he was shown a straight red card for an innocuous challenge, but one that caught his opponent's Achilles heel. This then, of course, denied him a place in the team's home league debut of the season, which ended with two goals shared with Valladolid. Following that unconvincing performance without Modric, it came as a surprise to many that Zidane chose to leave him on the bench for the tough trip to Villarreal; the coach instead opting for just Casemiro and Kroos in the middle, Bale and Lucas on the wings, and Benzema and Jovic up front. Modric came on for the final 22 miinutes as the game moved during that time from 1-1 to 2-2.
An even more remarkable factor related to Modric is that, despite the 'revolution', there are only six pure midfielders to face the entire campaign, and they carry an average age of nearly 28. The general feeling is that Zidane wants to have more energy and vigor in the middle of the park - hence his insistance on signing Paul Pogba, which ultimately failed - and why he has shown a predilection for Valverde since returning to Madrid. The Uruguayan has shown more of a physical side to his game than others, and those that gave the Frenchman little confidence, like Ceballos (who may be proving him wrong) and Marcos Llorente, were sent on their way.
Nine seasons, 15 titles
Modric arrived in Madrid having won only titles in his native Croatia: three leagues, two cups and the Balkan Super Cup. His passage through Tottenham was fruitful in personal terms, as it raised his profile on the European map playing in a team used to a more aesthetic football style than many of their traditional rivals in England.
Upon arriving in the Spanish capital, the silverware wasn't long in coming. Four Champions Leagues, four Club World Cups, three European Super Cups, one LaLiga, one Copa del Rey and two Spanish Super Cups. Whether he forms part of Madrid's future successes, only time will tell.