ATLÉTICO
Lucas: "I left Atlético in search of a new culture, a new mentality"
The former Atlético Madrid player left the club in the summer and joined Bayern Munich as his star continues to rise after World Cup win in Russia.
Lucas Hernández, who is currently on French duty in Clairefontaine, has given another interview discussing his departure from Atlético Madrid. The 23-year-old left the club after spending over a decade with the club rising through the ranks to become Diego Simeone's first choice left-back and occasional central defender.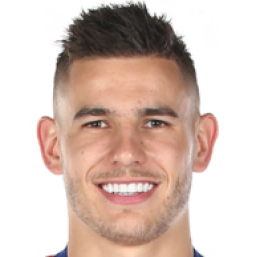 "I spent a lot of time at Madrid, I was looking for something more," he fold Canal Football club. "A new culture, a new mentality."
He joined Bayern during the summer for €80 million as the Bundesliga giants overhauled their squad. Hernández made the decision to leave at Christmas and Atlético managed to convince him to remain at the club until the summer and the months in between were just a form of waiting period until he eventually departed. 
"It's true that it's an astonishing organization, it's an enormous club," he said about his short time so far at Bayern. "Everything went very fast. A year and a half ago, nobody knew me in France, and nobody thought a club could pay €80 million for me." That changed in Russia last summer when he was a key part to Didier Deschamps World Cup victory with France.