Zlatan Ibrahimovic set to be immortalized in Sweden
The LA Galaxy captain will have a statue unveiled in October, a gift to the Swedish player from the Swedish Football Association.
Zlatan Ibrahimovic is an icon in his country, an athlete that has achieved the unthinkable for a kid from Malmo, but the Swedish striker has shown that with consistency, discipline, your dreams set high and your confidence in place one can reach for the stars.
Zlatan has done so, proving to be one of the best strikers in the world scoring more than 400 goals for clubs like Ajax, Juventus, Inter Milan, Barcelona, Paris Saint-Germain, and currently setting his mark in the United States league with LA Galaxy.
Ibra won multiple league and cup titles in Spain, France or England while being a leader for his country with the Swedish national team, where he scored 62 goals.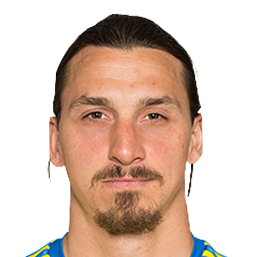 On October 8, 2019, a bronze statue of Zlatan will be unveiled in Malmo as was announced this Monday the Swedish Football Association.
The statue
The monument is 2.7 meters tall and weighs 500kg; Peter Linde was entrusted to design Zlatan's statue when the project started back in 2015. It will be located in the square between the city's old and new football stadium of Malmo FF, where Ibra started his football career.
"The statue will forever be a great manifestation of Sweden's greatest and one of the world's best footballers of all time," said the secretary-general of the association, Hakan Sjostrand.
Zlatan said through a statement; "I'm very happy with the decision to place the statue in Malmo, it was my wish from the very beginning. This is where everything started, and this is where my heart is," he said.