Chicharito Hernández' closing in on Donovan and Dempsey's scoring records
The Mexican international is close to breaking the Concacaf scoring record set by US men's national team superstars Landon Donovan and Clint Dempsey.
Mexico and the United States have always enjoyed a tough rivalry on the pitch and both are equally eager to show who has the best players in the Confederation.
Landon Donovan is a USA football legend - his feats earning him the nickname Captain America and Clint Dempsey also made history with the USMNT but a goal scoring tallys which they share could soon be overtaken by one of Mexico's players.
Donovan and Dempsey are both on 57 goals for the US national team. Javier 'Chicharito' Hernandez, Mexico's top scorer is just behind with 52 goals but unlike Donovcan and Dempsey, he is still active and just six goals away from setting a new record.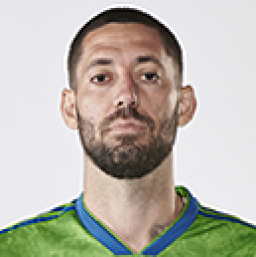 Concacaf top scorers
Trinidad & Tobago striker Stern John is the all-time top scorer in the confederation with 70 goals followed by Guatemalan Carlos 'Pescadito' Ruiz with 68. Tied in third place are Honduran, Carlos Pavón, and Americans Landon Donovan and Clint Dempsey with 57 and Chicharito lies fourth with 52 goals.