Sergio Ramos defends Real Madrid team mate Gareth Bale
The Real Madrid player spoke to UK based Daily Mail as he spent time in the English capital conduction promotion for his forthcoming amazon documentary.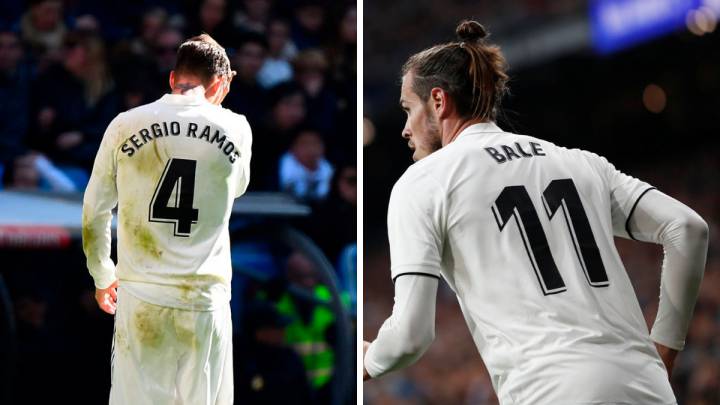 Real Madrid's Sergio Ramos spoke to the Daily Mail as the player was in London carrying out promotional exercises for his forthcoming Amazon Prime documentary in the English capital. During the interview the Camas born defender analysed his relationship with coach Zinedine Zidane and Gareth Bale's ongoing situation at the Bernabeu outfit.
A winning streak:"After a good winning streak, things changed. We stopped winning games despite the team not being tired of doing. It's simply something that happened and we had to reset and restart. We have new players on board and we're expected and even obliged to win every season. We need to pick ourselves up after, what was a poor season and have even more desire to win titles. I feel this campaign will be a success especially if we start doing things right from the the start".
Gareth Bale: "Gareth Bale is a great player and has been a key talent in the time he's has been with us. The press can say what they want with some stories being true, some are not. This is the world we live in this world and we have to rise above all this. Regarding what has been said about Gareth, time eventually puts everything in place. I feel that everything each player does in his private life should be respected and not even discussed".
Zidane: "He's still the same person and still has the aura of a great coach, albeit now one with more experience."
Personality: "I like to compete in everything I do, from morning to night. Even when I'm playing with my children I have to win. I love winning, it's as simple as that".
Amazon Documentary: "One never knows when the best time to record a documentary is. Maybe if I had known I maybe than maybe we would have started filming it three years ago. I believe it's good to see the suffering that goes with being a football player and also the sacrifice that this career demands. I think viewers will see a side of me that can be more dramatic and moving perhaps more rawer and more entertaining than had it just focused on winning".
"One of the reasons why I agreed to record the documentary is to leave behind some kind of legacy, maybe for an aspirational child, for the people who love me, the fans so they can all see a different side to me. In the film I show how passionate I am and it's a manner of saying thank you to them. It's also something that I hope my critics will watch and then maybe reflect on their opinion of who I am".