Costa: "Griezmann's dream was to play with Messi and Suárez"
The striker gave an interview with YouTube station "Que Partizado" in which he also talked about Joao Félix: "He's not the type who wants to be the star."
Diego Costa has started the season brightly and finds himself one of the leaders in the Atlético dressing room after the departures of Gabi, Diego Godín, Juanfran and Antoine Griezmann, who the Spain striker says left for the right reasons and caused no ill-will among his former teammates.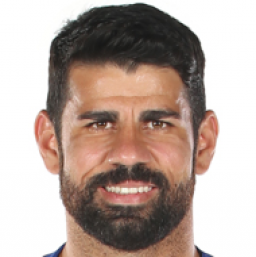 "His dream was to play alongside Messi and Luis Suárez. We all know the player he is. As a footballer you always want to try different things and it's normal that he wanted to try his luck there see if he could become an important player at Barça like he was at Atletic. Griezmann wanted a new experience and he'll find that in Barcelona. I didn't try to convince him to stay but if he had asked my opinion I would have told him that everybody should try new things," Costa said during an interview with YouTube channel "Que Partidazo."
"I went to Chelsea when I felt it was the right time to leave. Going to another team doesn't mean you're not grateful to your club, just that the time has come to experience something new. Greizmann's decision was normal. He has always been an up-front person. He never missed a training sesión, he always led by example… we can't say anything bad about him, we are grateful to him."
Costa, who has returned to action after a ban and injury, provided an assist for Joao Félix in Atlético's 3-2 victory over Eibar that preserved his side's perfect start to the season and their place atop LaLiga and also discussed the precocious Portuguese talent, who Atlético paid a club record 126 million euros for in the summer eclipsing the previous mark of 60 million paid to Chelsea for Costa's return.
"When he arrived at Atlético we noticed immediately that he's a calm kid who is prepared to listen. He's not the type who's looking to be the star. That's good for the dressing room because that's the way we are as a club. He showed in pre-season he's got the quality, he showed it against Madrid and Juventus and in training. He's got a natural talent, something out of the ordinary. It's logical that there's a lot of expectation around Joao, everybody already knew that he was a very good player. Personally, I get along well with him and we've clicked on the pitch. He likes to play the final ball and that's great for me. To have a player who can turn a first touch into an attack gives you an advantage to look for spaces. Everybody can see he's got something special about him. It's something we needed, not just me but the team as a whole.