FOOTBALL
Falcao compares passionate Turks to fevered South American fans
The striker is ready to make his debut for Galatasaray on Friday and says he is delighted to be in Istanbul because it reminds him of South America.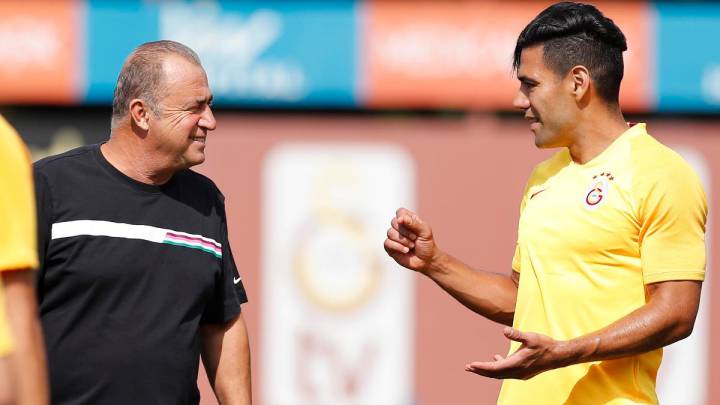 Galatasaray play their fourth league game of the season on Friday against Kasimpasa at Turk Telekom Arena and they have Radamel Falcao to call upon for the first time this season after his move from Monaco. The Colombian recieved a hero's welcome in Istanbul after his signing and he says he is delighted to have signed with the club as the passion is similar to what he experiened in South America.
"From the start of June, there was interest from Galatasaray and I didn't have any doubts because they are the biggest team in Turkey," he said. "They have a great coach with a lot of ambition, one of the best fanbases in the world and it was an opportunity to keep playing at the top level and to have another experience in my career."
Falcao was introduced to the club by thousands of screaming fans in a video that went viral and he says he loves the city and is delighted with his choice of club.
"We find the city fantastic," he said. "My family and I are very happy, the welcome in the airport was unforgettable and that's the reason I want to come with my wide and my kids for them to live it. The Turkish and the passion with which they live is not just in football but daily, it's very similar to how they live in South America and in Colombia and because of this, I feel like I identify with them."