Why did the USA let Pulisic and company leave the camp early?
The United States national team coach, Gregg Berhalter, explained why they let Pulisic, McKennie, Steffen, Morales and Brooks leave before the game against Uruguay.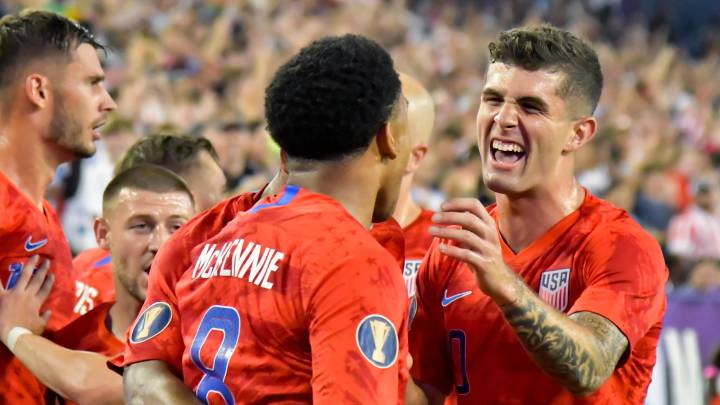 The United States men's national team faced an overhaul when their most outstanding players left USA camp after the game against Mexico on Friday, a reason that didn't sit well as Gregg Berhalter's side struggles to get results.
Christian Pulisic, Weston McKennie, Zack Steffen, John Brooks, and Alfredo Morales are the players with permission to leave early so they can return to their respective clubs, with Brooks and Morales the only ones leaving yhe USA camp due to groin issues.
Pulisic, McKennie, and Steffen
Pulisic, McKennie, and Steffen are three players crucial players in Berhalter's system but were allowed to go back to their teams despite being in good health.
"It's a delicate thing because I know people want us to win. I understand that. I'm not foolish, but we also have a process we have to go through. We have to do this if we want to get to where we want to get to."
Steffen's situation was the simplest one: he has a game on Friday against Wolfsburg, and if the Fortuna Düsseldorf keeper had stayed for the match against Uruguay, he would have missed his club match.
Weston McKennie went back to Germany as a petition from Schalke 04, where they asked for the midfielder as they have a crucial game on Sunday. "Schalke came to us and said, 'Can you please accommodate this wish? We've had a terrible start to the last couple of seasons. We have an absolutely crucial game against Paderborn on Sunday, where we need to win this game, and we'd love to have him for the preparation," to which USMNT said yes.
In Christian Pulisic's case, the US coach placed a higher value on the winger to keep growing and integrating at Chelsea, as the expectations for the 20-year-old international are high.
"There's very high expectations on his performance at Chelsea; we felt he would benefit from being there the full week in training to be able to prepare for his game on the weekend. It's a sacrifice. It hurts me that Christian can't be here. But if I look at the long term, it's probably more important for Christian to be playing 40 games for Chelsea this year than one game against Uruguay," Berhalter concluded.