The Messi, Suárez and Griezmann attacking trio will have to wait
The Barça forward's recovery from a calf injury picked up in pre-season is taking longer than expected, while Luis Suárez is set to return on Saturday.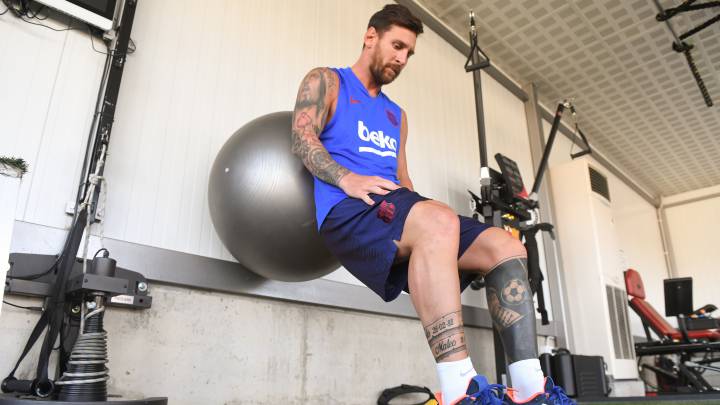 It looks like Antoine Griezmann will have to wait a little longer to fulfil a dream and play alongside Leo Messi.
Messi and Suárez
Messi's recovery from a calf injury is taking longer than expected and, according to Sport, the Barcelona medical staff have ruled out La Pulga for Saturday's game against Valencia. The good news for Los Culés, however, is the expected return of Luis Suárez, who is set to feature in some capacity on Saturday.
Borussia Dortmund
Messi picked up a calf injury in his first training session of the season, on 5 August, and is yet to feature for Barcelona this campaign, missing games against Athletic, Betis and Osasuna. The Argentinian is expected to be out for at least six weeks and the target now is to return in time to face Borussia Dortmund in the Champions League on Tuesday 17 September.