Philippe Coutinho thankful to Jürgen Klopp for advising him to accept Bayern Munich loan
His former coach at Liverpool Jürgen Klopp advised him to join Bayern Munich. "He's a great coach - one of the best in the world - a true leader".
Philippe Coutinho left Barcelona this summer to join Bayern Munich on a one-year loan with the option of joining the German giants outright next June. He was also supposedly included in Barça's alleged plan to lure Neymar back to Camp Nou. In the end, Coutinho decided on a change of scenario and surprised everyone by accepting Bayern's offer.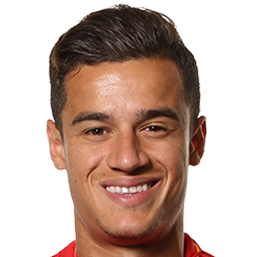 It turns out that it was Jürgen Klopp, his former coach at Liverpool, who advised him to join the Bundesliga champions. Klopp explained in a video-link at the Bild Sports awards the other day: "I have already told him in person that he and Bayern will be a good fit. He is a world class player, really good transfer for Bayern and the Bundesliga".
Now Coutinho has spoken about his first few weeks with Bayern Munich and the advice he receoved from Klopp and Roberto Firmino, although he says he hasn't thought about where he will be this time next year.
Aiming to succeed at Bayern: "I'd like to repay them with goals and good performances out on the pitch".
Inside knowledge
Words of advice from Firmino: "More than anything, we chatted about the intensity of the Bundesliga and how close games are".
A new, different league: "I noticed during the first couple of games with Bayern that there is a lot of intensity - from one end of the pitch to the other, like in England - much more than in Spain or Brazil and that's good for me".
Klopp kindness: "He sent me a text message and wished me luck. He told me that Bayern is a great club and that the Bundesliga would be really happy to have me there. He's a great coach - one of the best in the world. He's a true leader. I learned a lot from him - especially on a mental level and it was an honour to work with him".
Bayern idols
Playing with Thomas Müller: "He's an idol in Germany and everyone knows him. It's a real pleasure to play alongside him".
Not a football superstar: "I don't feel like a superstar at all. I just want to be the best Philippe Coutinho I can".
Adapting once again: "I'm learning German. I want to give everything for Bayern this season".
The future once the loan deal ends: "Anything can happen in football. Right now, I'm very happy to be in Munich and I hope it's going to be a good year for us".