Christian Pulisic could be Chelsea's X-Factor
For former Chelsea star Quique de Lucas, the American 20-year-old winger might be that something extra that Frank Lampard needs to turn things around.
Christian Pulisic missed the USMNT game against Uruguay to return to Chelsea early and prepare for this weekend's Premier League game against Wolverhampton.
US coach Gregg Berhalter mentioned that it was more important for the young winger to go back with his club as there is a higher value for Pulisic to keep growing with Chelsea. And despite the fact that he has failed to score so far in the league, the 20-year old has impressed former Blues star, Quique de Lucas.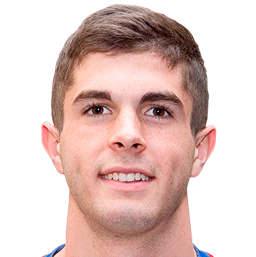 De Lucas thinks Frank Lampard is missing an "X-factor" in the squad, and believes that Pulisic could be the one to add that little magic to the team, insisting in talks with The Athletic, that Lampard is the man to turn things around.
"They don't have that star figure, that is worrying. They need to find it. Chelsea needs to find that X-factor. Maybe it will be Christian Pulisic."

Quique de Lucas mentioned the situation is difficult for Chelsea as "no-one" has that experience that can make a difference, pointing to Lampard to be it.
"It's difficult. No-one has that experience. For me, the one that can make the difference has to be Frank." Also adding; "the young players have to learn that when you put the Chelsea top on. Everyone is going to try to beat you. You have to be right at the top to win games," De Lucas concluded.