Mourinho asked about Real Madrid return: "I come to Madrid a lot, but you never see me"
Deportes Cuatro caught the Portuguese coach, who is currently without a club, coming out of an event at LaLiga's headquarters in Madrid.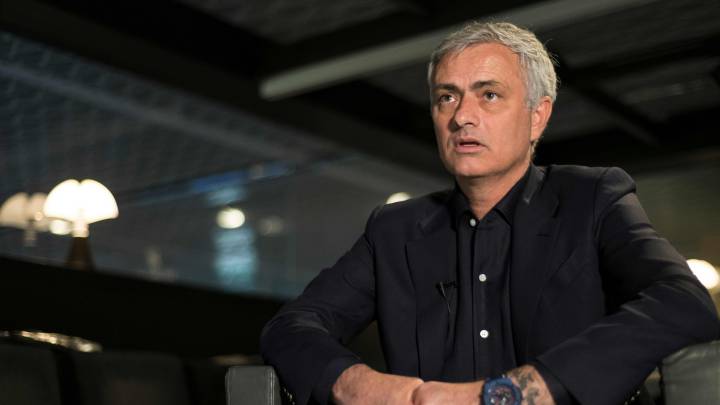 José Mourinho is back in Madrid for a meeting at LaLiga. On his his way out of LaLiga's headquarters, Deportes Cuatro stopped him to ask him whether he would consider returning to the capital to take up his old job at Real Madrid. Mourinho was quick to respond, "I come to Madrid all the time, it's just that you never see me".
I'll be back when the time is right, relax
The Portuguese coach who is currently without a club added that he is "relaxed" despite having been out of coaching since he was sacked from the Manchester United job at the end of last year. Mourinho says he feels sure he'll be back working in his chosen profession when the time is right: "When something turns up that makes me feel the moment is right... Stay relaxed, let's wait".
He continued, "I'm fine, I'm calm. I'm on holiday" - far from the anxious Mourinho we heard a few weeks ago decalre: "I really miss football, I try to enjoy my free time, but I can't because I'm not happy enough".
Mourinho remains one of the prime candidates to take the Real Madrid post if things don't work out with Zidane. However, Mou recently told Portuguese television Canal 11 that he has already "turned down a few offers to go back to places where I feel I belong".