Zidane's French revolution in Madrid eyes Chelsea's Kanté
Pogba didn't work out in the summer, but Chelsea are aware of Los Blancos' interest in the holding midfielder, as Courtois and Hazard make noises.
The closing of the summer transfer market for Real Madrid appears to just open up a period of time to plan for 2020. Florentino Pérez has spoken about the desire to bring in a Frenchman that they have their collective eye on, most people taking that to mean a certain Kylian Mbappé, but now the name of N'Golo Kanté has been reported, with Zinedine Zidane a keen admirer.
Zidane pondering Kanté advances
According to The Athletic's Simon Johnson and Liam Twomey, a source has confirmed that they know about the Madrid coach's interest in the holding midfielder. It is an area of the team that Zidane only really has Casemiro after failing to bring in Paul Pogba over the summer. More detail is also given in the article.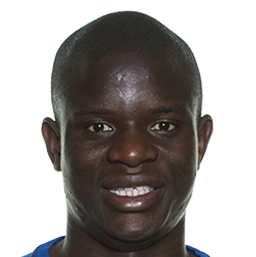 Apparently former-Blues players Courtois and Hazard have 'remarked privately' that the missing player for Los Blancos is Kanté. If they were to prise him away from Stamford Bridge it would be further growth of the French revolution taking place under Zidane, with Dupont, Mendy, Areola, (and potentially Pogba) being added to already established figures.
The question, of course, is how to actually get Kanté out of London. The powerful midfielder renewed last season for five more years and since Hazard's departure, he is the top wage earner, on around €9 million per year. Frank Lampard would be loathed to lose the player compared to being like having 'a machine on the pitch' and he will not be cheap even if the club could be convinced. At 28, this is a critical time for a player of his attributes, with potentially one more big move possible.
Mbappé, Pogba, and Kanté in summer 2020? Zidane continues to keep his countrymen, or those with links to the language, on his wish list as he looks to return Madrid to the top of world football. As things stand, it's a big ask, and so much can change in the months ahead...
You can read the full piece from The Athletic here.