Neymar on PSG fans: "If they want to boo me, let them boo me"
The Brazilian seemed unconcerned by his reception at the Parc des Princes after scoring the winner in the victory over Strasbourg.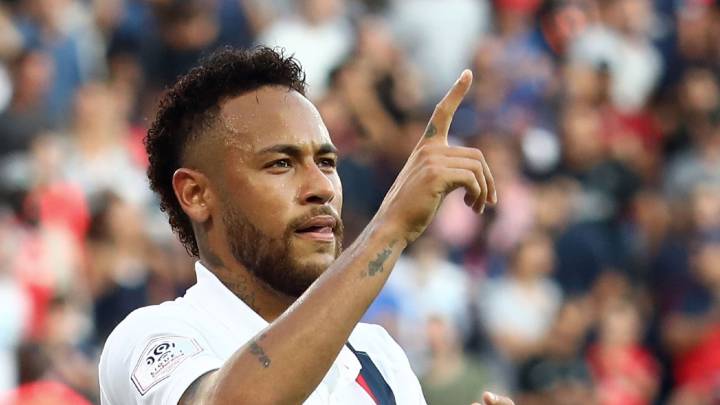 Neymar took centre stage in Paris on Saturday as he returned to the fold at PSG following his summer of discontent, a failed bid to engineer a return to Barcelona annoying sections of the Parisian side's support to the extent that the club asked them to take it easy on the Brazilian when he was selected again by Thomas Tuchel.
Despite being jeered by many in the stands throughout the game against Strasbourg, Neymar popped up in stoppage time to bury a glorious overhead kick to secure all three points but even that was not enough to prevent some further opprobrium raining down from the stands. PSG's ultras had earlier warned Neymar that the path to redemption would be "very, very long" after his public courtship dance with his former employers and they remained true to their word on Saturday.
Neymar: "
There are 25 players in the squad and they don't deserve to be whistled"
However, the Brazilian seemed unconcerned by his reception: "Everybody knows what happened. If they want to boo me, let them boo me. I have nothing to say to the fans. They come to support the team and they can do what they want. When the fans are behind us, PSG are a much stronger side. There are 25 players in the squad and the rest of the team don't deserve to be whistled. I have nothing against the PSG fans. They welcomed me two years ago with a big party and I'll never forget that. It will remain in my heart."
Speaking about his goal, Neymar said: "I'm happy to have scored and happy for the team. The opposition sat back and we had lots of chances to win. In the end we managed to and I'm happy about that."