Wanda Nara clears up why Mauro Icardi ended up at PSG
The media-friendly wife and agent of the Argentine striker appeared on Italian television to give the latest version of the late summer transfer.
Wanda Nara, the wife and agent of Mauro Icardi, was back on the Italian television programme Tiki Taka, where she is commonly seen. On the show she gave further details about why a late transfer-window move from Inter Milan to Paris Saint-Germain was the chosen course of action, and thoughts on Saturday's debut for her husband.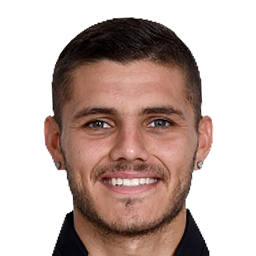 Wanda full of Parisien joy
"Paris is a beautiful city," Wanda began. "I am very happy. The game [against Strasbourg] went well, Neymar scored a crazy goal.
"I wasn't familiar with the stadium. It is very beautiful, and fans that supported the team from start to finish. Mauro was very well received. It was a really great feeling to hear his name announced in French.
"We've already made a group of friends that we go with to an Italian restaurant," she said.
Wanda was at the Parc de Princes to see Mauro replace Choupo-Moting on the hour mark, and she was keen to clarify that her only complaint about the move to France was logistics.
"I think it is a great opportunity for Mauro. Even our children are happy.
"We chose a great club that nobody in the world could refuse. I said that out of all the options we had, PSG was the worst in terms of logistics. But for me, not for him. Mauro is very happy."