Iker Casillas shares physical data analytics from Porto training session: "I'm still in the fight..."
The Porto goalkeeper showed the physical data results gained from a training session: "It's going slowly but that's the way it has to be".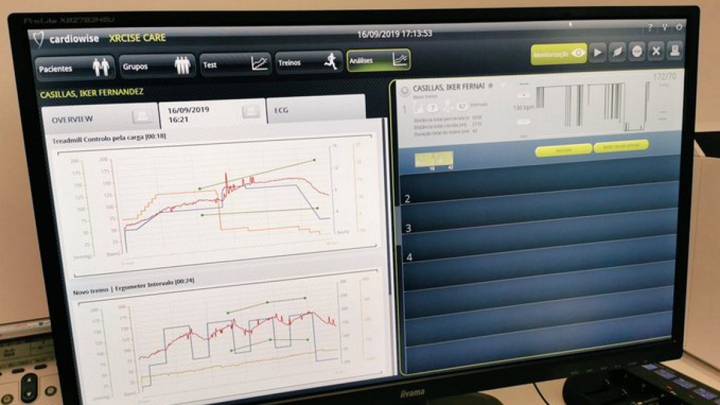 Iker Casillas continues taking steps towards his recovery. Four months after sufferign a heart attack during training with Porto, the Spanish keeper took to social media to share the latest results of his recovery programme.
"It's going slowly but that's the way it has to be. Taking it clamly and advancing little by little. Every barrier has to be overcome - there are no obstacles in the way. You mind must be clear and free. I don't want to put myself as an example of anything. We're still in the fight!!" Casillas wrote. Accompanying the text was an image of the results of Iker's data analytics from training - total distance covered (9258 metres), training duration (42 minutes) cardiac rate (130 beats per minute).
Todo va despacio pero tiene que ser así. Calma y avanzando poco a poco. Todas las barreras se tienen que superar. No hay obstáculo. Tú mente debe estar limpia. No quiero ser ejemplo de nada. Sigamos con esta pelea!! 🥊⚡ pic.twitter.com/tA3T9bdADt

— Iker Casillas (@IkerCasillas) September 16, 2019
Casillas is hoping to return to the game this season. According to 'A Bola', the keeper will undergo a series of tests in December which will determine if and when he can return to the football pitches. For the time being, Porto have registered him in the squad for the Liga NOS after leaving him out of their Champions League squad; the team were eliminated in the Play-offs by Krasnodar and will play this season's Europa League.