Iker Casillas shares physical data analytics from Porto training session: "I'm still in the fight..."
The Porto goalkeeper showed the physical data results gained from a training session: "It's going slowly but that's the way it has to be".
Iker Casillas continues taking steps towards his recovery. Four months after sufferign a heart attack during training with Porto, the Spanish keeper took to social media to share the latest results of his recovery programme.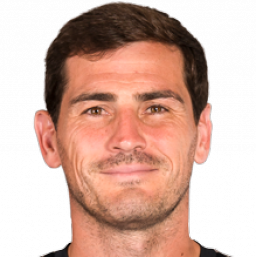 Casillas is hoping to return to the game this season. According to 'A Bola', the keeper will undergo a series of tests in December which will determine if and when he can return to the football pitches. For the time being, Porto have registered him in the squad for the Liga NOS after leaving him out of their Champions League squad; the team were eliminated in the Play-offs by Krasnodar and will play this season's Europa League.