Camp Nou closure threat over Griezmann signing case
Spanish FA sources confirm that one possible punishment for Barcelona for their allegedly irregular signing of Griezmann is to have their stadium closed.
Juantxo Landaberea, the judge working on behalf of the Spanish Football Federations's (RFEF) Competition Committee has proposed that the Camp Nou stadium be closed for one game as punishment for Barcelona allegedly negotiating with Antoine Griezmann while he was still under contract with his former side Atlético Madrid.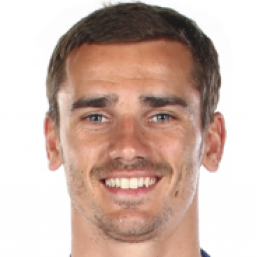 Atlético Madrid had demanded action be taken against Barcelona for what they saw as tapping up, arguing that Barcelona had reached an agreement with their player when his buy-out clause was 200 million euro, but Griezmann and Barça had agreed to a deal for the player to announce his move when the buy-out clause dropped to 120 million on 1 July this year. Atlético Madrid consider they are due the difference of 80 million euros.

Camp Nou closure proposal unlikely to be carried out
The judge's proposed ground closure is not binding on the Competition Committe, which will make their decision in due course. They meet on Wednesday 18 September, but may not reach conclusion on the case until a week later. 

Representatives of the Spanish FA have said that they consider it unlikely that the proposal to shut the ground for one match will be carried out.
Fine alternative for Barcelona