Nacho Monreal recalls dream debut against Atlético
The full-back scored on his debut for Real Sociedad and feels if the team can repeat their performance against Atlético, they will go a long way this season.
Nacho Monreal's debut for Real Sociedad was every player's dream. He found out he was in the starting XI, played a blinder and the team beat the league leaders 2-0 - and he scored in his first appearance for the txuri-urdin. "First game here in Donostia, in front of my new supporters, a great game against Atlético and everything turned out well, so I'm sure you can imagine, I'm very happy, I couldn't ask for more", Monreal said.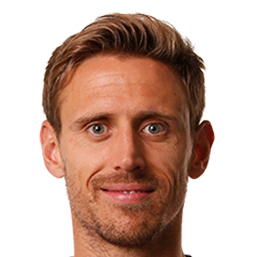 The 33-year-old ex-Arsenal defender underlined the significance of beating as side of the magnitude of El Cholo's Atleti - one of the toughest teams to score against in LaLiga. "The sensation is, apart from the last 15 minutes when we toned down the game because we were tiring but ahead on the board, we felt were superior to them on the day - Atlético are a very good side, but we played the game we wanted to play," he explained.
It's three points, whoever you beat
"We're a team which is designed to have possession of the ball; we have players with a lot of quality - players who want to have the ball and who are always willing to take it. We want to get to our rivals area playing the ball between us which is what we did the other day - and we also came out on top in the battles to win the ball back. Basically, I think that if we can maintain this level, we'll do something big this season," he continued. "But for now, it's three points. We can't get too carried away or take the win out of context. You're playing against the league leaders and after beating them it's obvious that there is a massive sense of euphoria - but we know that those three points are worth the same as the ones we got the week before and the ones we want to collect this weekend. We're happy with the game we played and the overall image we left - that will give us confidence and help us to take off in our next games".
Record crowd at Reale Arena
Monreal was also blown away by Real Sociedad's newly-reformed stadium, renamed Reale Arena which broke the club attendance record with over 35,000 spectators watching the team beat Atleti. "We were lucky enough to train there for the three days running up to the game and so we could see what an impressive stadium it is. And with 35,000  there it was even more spectacular. The fans had a brilliant time, and so did we out on the pitch - let's hope it continues that way and we have more afternoons like the other day".