Hugo Lloris open to an MLS move, Inter Miami keeping tabs
The French World Cup Champion is open to the idea of moving to the United States league once his time in Europe comes to an end.
Hugo Lloris, World Cup Champion and Champions League runner-up is already thinking about his future plans, that might not involve staying in the English Premier League.
The 32-year-old goalkeeper's still in shape to stay a few more years in Europe, but he's already talking about a change of scenery that would see him reach the MLS. Lloris contract with Tottenham Hotspur expires in 2022, which could see the French goalie arrival in the United States edging closer as he let it seen in an interview with France Football.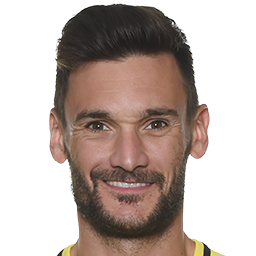 Hugo Lloris mentioned he intends to give a try in the MLS before retiring from professional football saying; "I do not think I'm going to finish my career at Tottenham. I still have a few years ahead of me. In any case, I will do everything to make the most of it. I'm not against the idea of discovering something new. That could be the United States. I do not know; I always had trouble looking in the medium term. I am more focused on the short term. In football, things go so fast, you have to be careful, but I could finish at the MLS, we'll see."
This open mind to go to the United States comes after David Beckham, Inter Miami co-owner watched the French goalkeeper in action, rising the alarms for the new MLS franchise to finally get their top-flight star.
Inter Miami already has signed its first few players, and are keen on bringing as many big names as the salary cap would allow them, and perhaps Hugo Lloris will be the first name on that list.