Manuel Neuer considering Germany retirement
The Bayern Munich stopper is thinking about calling it a day for country next year, but has given no hints as to his thoughts about club continuity.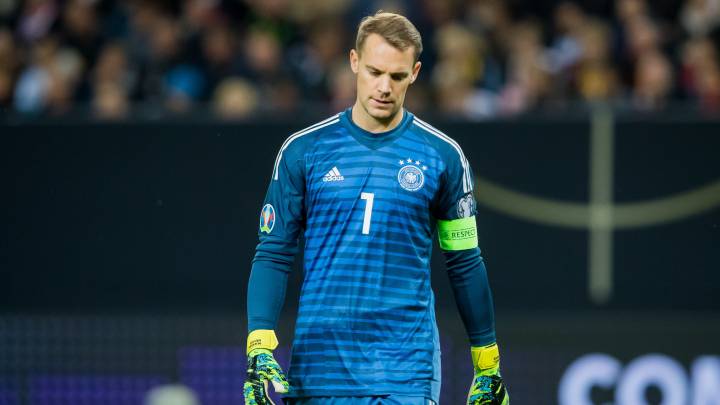 It is a "problem" that most international managers would love to have, but the presence of Manuel Neuer and Marc-Andre ter Stegen in the Germany squad has been causing some issues with the Bayern Munich and Barcelona stoppers both very publicly vying for supremacy between the Mannschaft sticks.
Now, Bild has suggested that Neuer may be considering calling it a day after next summer's European Championships. The Bayern keeper started ahead of Ter Stegen in Germany's most recent qualifiers for next summer's tournament but the simmering tension between the two has making as many headlines as the side's results as they seek to recover on the pitch after their disastrous performance at the 2018 World Cup.
After the Russia tournament, Neuer said: "I don't know if I'll still be around in 2022 because there are many things to take into account. I have to see how my body is feeling, how much energy will still I have at that age."
Ter Stegen the natural heir to Neuer after 2020
Neuer will be 34 by the time Euro 2020 kicks off, with Ter Stegen reaching 28 next April. It would seem like the perfect time to hand over the baton, but the lure of a World Cup is strong, as many players of a similar age have found when the time approaches. If reaching 100 caps is Neuer's goal he will achieve that in between now and the end of the Euros, depending on how far Germany go with his current tally standing at 90 to Ter Stegen's 22.
However, Neuer has not made any statements about his club career and could choose to focus on Bayern, for whom he has amassed 343 appearances.