Areola: "I can't deal with the smallest doubt over my commitment"
Real Madrid keeper Alphonse Areola has attracted criticism for posing for a smiling photo with his former colleagues after Wednesday's defeat to PSG.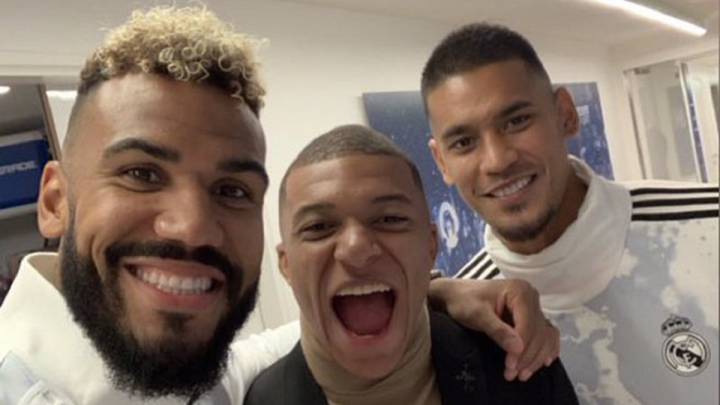 Real Madrid substitute goalkeeper Alphonse Areola has courted controversy after posing for a smiling photograph with former Paris Saint-Germain team-mates in the wake of Los Blancos' Champions League defeat to the Frenchmen on Wednesday.
The summer signing took to Instagram to apologise after the criticism and he took the chance to explain himseld to Madrid fans who felt offended:
Dear Real Madrid fans, I feel sad for some comments about a photo on social media. I want all Madridistas to know that my heart has been white since I signed for this club and I can't put up with even the slightest doubt about my commitment, my motivation, my loyalty to Real Madrid, our Real Madrid. The loss yesterday affected me the same as it did the rest of us in this big family.
After the game, I met up with my former teammates and friends, who didn't have time to say goodbye to me when I left. I reiterate my apologies to Madridistas who feel offended, it wasn't my wish and I hope that together we can have a lot of success. Hala Madrid.
Smiling Areola poses with Choupo-Moting, Mbappé
Areola, who joined Madrid on a year-long loan from PSG in the summer, appeared in the photo alongside strikers Éric-Maxim Choupo-Moting and Kylian Mbappé, who were both visibly ecstatic at the Ligue 1 champions' 3-0 win at the Parc des Princes.
Posted on social media by Choupo-Moting, Areola has attracted online criticism from unhappy Real Madrid supporters over the image - particularly given the 13-time European champions' poor performance in the comprehensive loss.
Di María brace downs Madrid in French capital
A brace by ex-Real Madrid winger Ángel di María was followed by a late Thomas Meunier goal as PSG beat Zinedine Zidane's men in the sides' Group A opener.