Chicharito Hernández: "Sergio Ramos is one of the best in the world"
In his first start for Sevilla, Javier 'Chicharito' Hernández scored his first goal for the club. The Mexican chats to AS ahead of tomorrow's game against Real Madrid.
Javier 'Chicharito' Hernández scored his first goal for Sevilla in his first game in the starting XI and he'll be trying to add to his tally in tomorrow's meeting with Real Madrid - the club where he spent a season on loan in 2014/15. He sat down to chat with Diario AS about his return to LaLiga and tomorrow's visit from Madrid.
What a start you've had with Sevilla, scoring a superb free-kick in your first start...
The first time I've scored from a direct free-kick in my life! It's never been a speciality of mine and I've haven't taken too many in my career but I've been practicing more over the past few seasons and seeing as Joan Jordán wasn't on the pitch, I thought I'd give it a try. It couldn't have turned out better, I'm really happy for the goal and even more that we won the match. Let's see if Joan lets me take another one because he's the expert (laughs).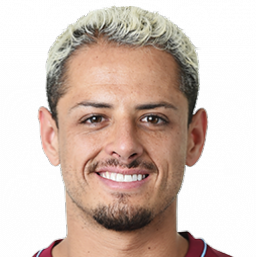 You had a couple of chances in the zone you prefer the most - inside the área, but without luck.
I'm not one of those players who scores pretty goals - they all count for me. The important thing is the ball goes in. Last week's goal will give me confidence although striker also have other functions out on the pitch - as my team mate De Jong is showing.
You've only played in Sevilla's away games so far. Are you looking forward to make you home debut at the Sánchez Pizjuán - and against Real Madrid?
I'm really looking forward to plating at our stadium. It's going to be a special moment - but just for me for all Sevilla fans. We're at home and we hope to treat our people to a win although we'll be up against a very tough rival.

You don't sound as though you trust the bad moment Real Madrid are in?
It's not for me to judge another club from the outside - especially an important club like Madrid. They are a huge club who always go out to win every match and they've shown that wherever the play. Our task is to stop them and win the game.
You spent a season on loan at Real Madrid, if you score, will you celebrate?
Yes, I'll celebrate. For me, scoring goals gives me joy and out of respect for the team's fans I think you should always celebrate when you score. With all the respect in the world to Real Madrid - a club I have a great fondness for.  It's still as special club for me, I've very grateful to them and I have a lot of respect for them.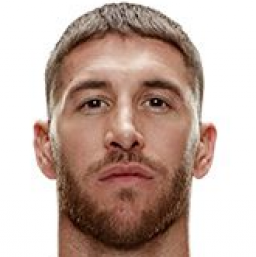 Sergio Ramos could be marking you on Sunday...
If I play... Sergio is still one of the best centre-backs in the world. He's a very difficult player for strikers to play against. He's a reference for his national team and his club - he's shown his quality for many seasons.
Are you still in touch with anyone at Madrid?
A few, yes. Also with Lucas Vázquez, even though he joined later on. I think he's a great player and a great person.