Zidane: "It doesn't bother me to hear Mourinho"
Zinedine Zidane faces a tough spell as he travels with Real Madrid to Sevilla on Sunday with his position increasingly uncertain after some poor result.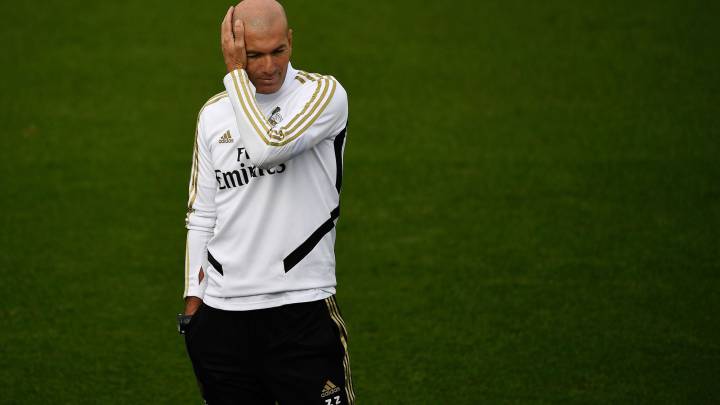 Zinedine Zidane faced the media on Saturday afternoon ahead of Real Madrid's trip to Sevilla and with his job security diminishing by the game.
Rumours about his possible sacking: "If I read the press, it says I'm gone. I feel strong. I have learned to never back down and to keep working until the very last moment."
Sevilla: "We play against the league leaders and you have to go to win. There is nothing else. This is what you face at Madrid. We had one tough game in Paris and now another one to improve against Sevilla."
Possible sacking: "I'm not thinking about leaving. I'm only thinking of winning tomorrow. You are here to speak and you do it well. The difficulties that they speak of on the outside are something we can't control."
Mourinho: "I doesn't bother me to hour Moutinho, it is what it is. I don't have to say if I read it or now, that's the situation. Here, you lose one game and you have to change everything."
Decision to return to the club: "I made the decision to come back because I liked the look of the new project. Now I am here, I will try. We have to be together to achieve our objectives."
Squad planning? "Eriksen or Van de Beek? That is something for the club. The club is the way it is. We are the ones that are here and we will compete with what we have."