Barcelona's Luis Suárez: "We have a tough year ahead of us"
Striker Luis Suárez gave his thoughts on Barcelona's surprise loss to Granada on Saturday night, admitting: "It's a worrying defeat".
Barcelona striker Luis Suárez admitted the Blaugrana have "lots of things" to work on after going down to a surprise defeat to newly-promoted Granada in LaLiga.
Suárez's post-match comments
Concern for Barcelona:
"It's a worrying defeat, a defeat that hurts. And a defeat that we have to take a real good look at, because there are lots of things that we have to improve."
Bad start at Los Cármenes:
"You can't go behind so early. That made everything that bit tougher for us. We had possession of the ball, but we couldn't make it count. We have to analyse what happened."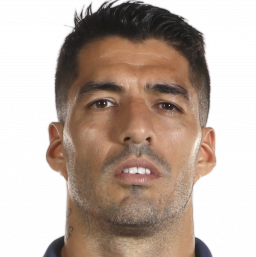 Poor away run:
"What we have to look at is the way we're performing on the road, because the lack of cutting edge and chances is worrying. We're Barça, we have to go out there to win the game; we can't start the way we did."
Losing ground in title race:
"There's a long way to go yet, but these are the types of games that win you the title. We have to be tougher if we're going to win the league. We have a tough year ahead of us."