Sergio Ramos facing Sánchez Pizjuán inferno for the 17th time
Sevilla are still waiting for confirmation of a stadium ban. Ramos has made 16 returns to his old club in all competitions, winning five, drawing one and losing 10.
It's been almost 15 years since he left but for Sergio Ramos, returning to his former club Sevilla has not got any easier. The defender has played 16 times on the opposing side at the Sánchez Pizjuán and has always been targetted for hostile treatment from the home fans. Out of the16 games he has played against Sevilla with Real Madrid in the Copa del Rey, Spanish Super cup and LaLiga,he has ended on the winning side five times, drawn once and lost 10. But the bad blood between Sevilla fans and the Real Madrid captain only got worse after he scored a penalty in the Copa del Rey Last 16 return leg in 2017 then turned to the north stands with his hands cupped to his ears and was met with a deafening barrage of insults.

As far as Sevilla fans were concerned, Ramos was guilty of provocation and the wounds have yet to heal. Partly because it caused Sevilla to be hit with a partial stadium ban - punishment which they have appealed against several times but which was finally confirmed in July by the High court Chamber for Administrative Litigation. Sevilla plan to appeal to the Supreme Court but if they are unsuccessful, they will be obliged to close the north stand.
Even Ramos' recent wedding in the Andalucian capital provoked a backlash from sevillistas como and béticos, who couldn't understand how the city's Cathedral - a World Heritage site, could be loaned for such an event - and decorated with unicorns...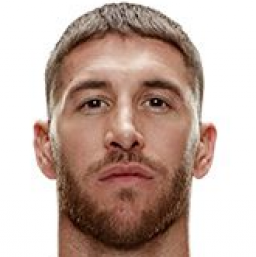 And more than a few feathers were ruffled by a tweet on Real Madrid's official social media account posted yesterday, showing all of Ramos' goals against Sevilla. Tonight at the Sánchez Pizjuán, Ramos will undoubtedly receive yet another barbed welcome.