Christian Pulisic loses place in Lampard's Chelsea line-up
The US international winger saw the Blues game from the bench for the third consecutive game by Frank Lampard despite the high expectations.
Concerns keep raising around the player who was considered to be Eden Hazard's replacement. Ever since Christian Pulisic arrived at Stamford Bridge, and the Belgian left Chelsea for Real Madrid, much has been made about their similar style on the pitch. However, the American winger doesn't think comparisons are in order and after yet another chapter of him sitting on the bench, is it possible that Hazard's shoes were too big for the young winger?
Pulisic mentioned the 'replacement' comments around him, and the 21-year-old player insists he has come to Chelsea to create his own path and build a name for himself.
"I have heard people say that, but it is not how I look at it. It should not be how anyone does because Hazard was a club legend, and he did amazing things here, and he is an unbelievable player, but I am coming here as a known player, and I am going to show everyone what I can do and play the best I can, for myself and the club, and that is all I can do."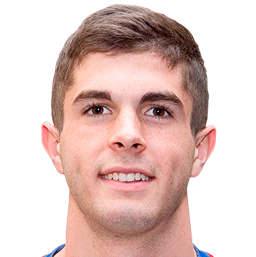 Circumstances are not in Pulisic's corner, with Frank Lampard leaving him out of action for the third straight game after the high expectations set on him. And Lampard was clear why he hadn't been using Christian Pulisic during the press conference after the loss against Liverpool.
"He wasn't a victim of the injuries. I've got a squad to pick from. Before that he had played a few games, Willian has come back in and been sharp and looked good. I decided to go with Mason Mount today because we needed to stay strong in midfield and that's my choice to make. He will get ample opportunities. He is a young player, as well as Mason and Tammy and Fikayo. He is actually as young, if not younger, than some of them. His chances will come," said Lampard.

At the moment, Pulisic is suffering from Lampard's switching line-ups with the likes of Willian, Pedro, and soon Hudson-Odoi getting back to fitness, making the US youngster Chelsea's fifth option. But after the Blues loss against Liverpool at home, Frank Lampard might need to accomodate his new star if he wants to pick up more victories with Pulisic probably his best option, despite his young age and shy demeanor.