The Zlatan & Vela Golden Boot race promises to be epic
The 2019 MLS season is coming to an end, with just three games remaining, the LA Galaxy and LAFC captains are fighting to conquer the top scorer award.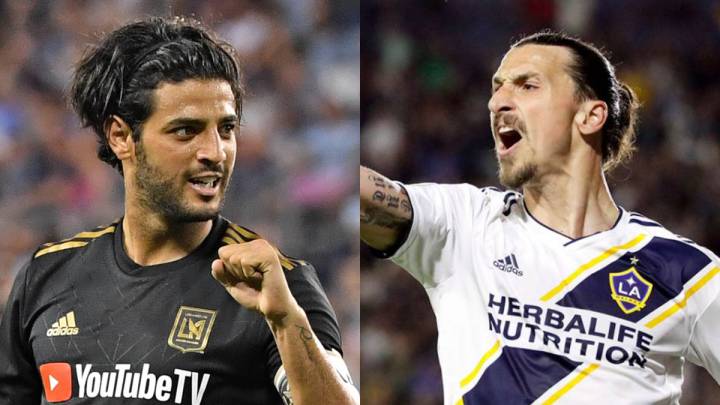 The end of the MLS regular season is fast approaching and with that the most epic final Golden Boot run, with Carlos Vela and Zlatan Ibrahimovic fighting to conquer the award to settle the never-ending argument about who is the best player of the MLS.
Vela has been top of the scoring table since the beginning of the campaign with the LA Galaxy captain following close behind, and with just three games into the regular season and a two-goal difference, the Golden Boot battle will be one to remember.
Atlanta United striker, Josef Martinez is also on the mix wanting to retake his award, but his chances look dim after suffering a knee injury.
Sebastian Lletget, Ibra's teammate, talked about the rivalry between Zlatan and the LAFC captain mostly the one for the scoring record and the MVP.
"He's definitely done his job like he always says. I think he's right there. I think both started their season very well, but it's all about how you finish, and I think Ibra's definitely putting up a good fight, so we'll see how it all ends up, and we all be there to support him."
Following two consecutive wins for the Galaxy, a recent blip has been put behind the side who are now confident of securing a Western Conference play-off place.