Casillas jumps to Zidane's defence
The current FC Porto player still pays close attention to the situation at his former side, taking to Twitter at the final whistle of the game in Seville.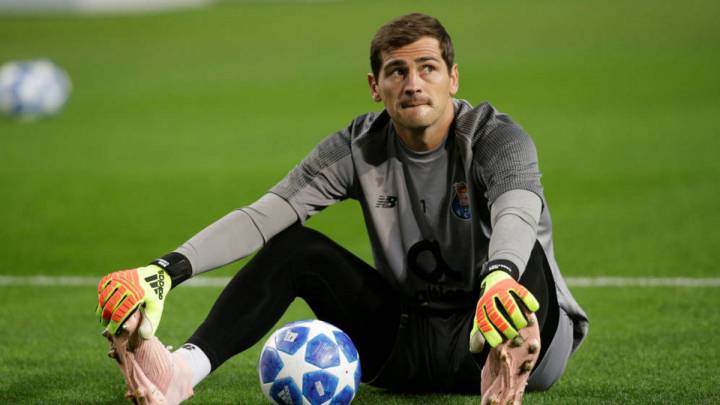 Despite playing with Liga Nos side FC Porto, Iker Casillas still pays close attention to the situation at his former club Real Madrid. After the final whistle at the Sanchez Pizjuan, the former Spanish international took to Twitter posting a message defending under-fire coach Zinedine Zidane after a dismal performance from his side last week in Paris.
"Zidane is the best. Some will argue if it has all been about luck and there will be no talk of a possible replacement on the bench, nor bad management of the club who retained faith with players who had gorged on success. And no focus on those young players who are the future of the club. Tomorrow ...zilch".
Zidane es lo más. Algunos, discutirán si tiene flor. No se hablará de un posible recambio en el banquillo. Ni que se hizo una mala gestión del club por apostar con gente veterana que podía estar saciada de éxitos. Tampoco de esos jóvenes que son el futuro inmediato. Mañana, ni mu

— Iker Casillas (@IkerCasillas) September 22, 2019
The bulk of replies to the Mostoles born keeper's post were in support of his sentiment with a handful of detractors making comments about a possible return to the Madrid bench for Jose Mourinho.