Chicago Fire want Andres Guardado from Real Betis
Andres Guardado's next stop might be the United States, with Chicago Fire showing significant interest in signing him, a scenario the Real Betis might consider.
Chicago Fire might be adding a new LaLiga star, with the Mexican National team captain, Andres Guardado potentially following the steps of his teammates, Carlos Vela and Jona dos Santos.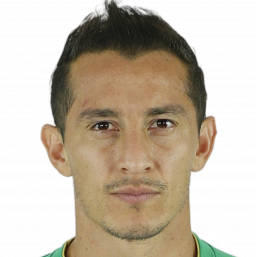 According to TUDN, Guardado is set to sign with the MLS in 2020, with the Fire leading the race to get the Real Betis midfielder with more than just the Fire interested in acquiring his services.
Guardado has mentioned in the past his interest in playing in the MLS one day, and last summer, the Mexican was linked with Los Angeles FC.

Andres Guardado has vast European experience, playing for clubs like Valencia, Deportivo La Coruña, Bayern Leverkusen, PSV Eindhoven and currently Real Betis, where the 32-year-old midfielder arrived ahead of the 2017-18 season.
Joe Mansueto, the new Chicago Fire owner, didn't close the door to Guardado's arrival as the club wants to sign as many top players as they can.