Pulisic fails to make an impression in Chelsea win
The 21-year-old winger had a timid first half against Grimsby Town, despite being involved in Barkley's opener and assisting Michy Batshuayi's second goal of the night.
Christian Pulisic was back in Chelsea's lineup after three games without seeing any action with the Blues, in a game where the London based side beat Grimsby Town 7-1, in the English League Cup.
Pulisic had a quiet night with this fresh opportunity to convince Lampard that the American is worthy of a starting position in the XI.
The 21-year-old American winger displayed higher level of intensity during the second half of the game, an urgency that could show Frank Lampard his wishes to be back in Chelsea's starting lineup and his hunger to succeed with the Stamford Bridge club.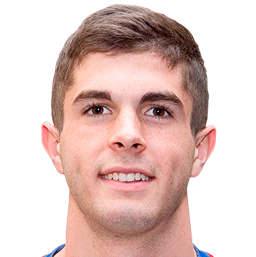 Christian showed glimpses of his talent which contributed to his record transfer fee, but the US international has yet to scored his first official goal for Chelsea, and his performance against Grimsby Town may not be enough to help his case of wanting to reclaim his spot in the starting XI, a job he had for four consecutive games in August.
With a lot of midfield competition for the US player, it's not clear when his next playing time will be but the US international needs to deliver a level of consistency to convince Lampard's that his name should be one of the first on the Chelsea team sheet.