Real-Atlético: Zidane speaks ahead of Madrid derby
Zinedine Zidane addressed the media ahead of the crunch tie between Atlético Madrid and Real Madrid at the Wanda Metropolitano on Saturday evening.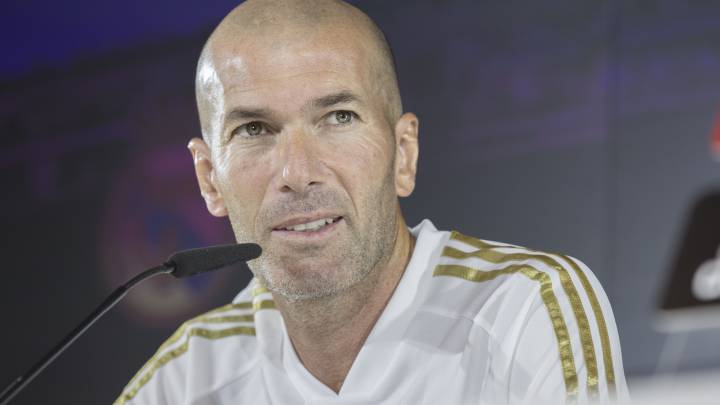 How do you experience the derby as a coach?: "We always have responsibility. All of the people who work here always have responsibility. Now I am experiencing it as a coach, but we know what we have to do and we are prepared to face the match. It's one more game, it's three points at stake and it's the next game."
Is Atlético the people's club?: "I don't go into these things. Here people get up early and work hard. It is the same for all people. Later, people from outside say that this is a rich club and they are the club of the people, I can't change that. What Madrid wants is to be proud of its players."
The 7-3 result in New Jersey: "We have a game tomorrow and we want to win. Nothing changes our idea. Surely we will have difficulties against a very good opponent."
Plan with Rodrygo: "Tomorrow he will play with Castilla. I'm glad what happened the other day, but with him we will go little by little. That decision we made before what happened on Wednesday."
Hazard: "We know the player we have. Everyone expects more from him and he knows it, but we are with him and he is with us. He's going to be the player that we want."
Isco, Marcelo and Modric: "They have all recovered, we'll see how we manage it."
Simeone, a scholar: "Everyone has their role. Surely he studies the opponent a lot, but like everyone else. Each one in his own way."
Benzema and Casemiro: "I am interested in the group. We know how important Karim is and not only in front of goal. And Casemiro gives a lot of balance to the team, but each one contributes something in their own way on the field. And that's the most important thing".
Keys to game: "There are many, but we have to have a cool head and think about ourselves. We know we face a difficult opponent that has strong artillery, but what interests me is what we do."
Hazard's moment: "This type of player is prepared for these types of games. I will not doubt him or any of the players. We don't think about the result. We think about playing well from the first minute until the last. We know the game will be difficult, but we are prepared. "