Pogba demands Man United double his wages to guarantee Old Trafford stay
Manchester United are keen to hold onto Paul Pogba and fend of the advances of Real Madrid, but doing so will potentially be a costly excercise.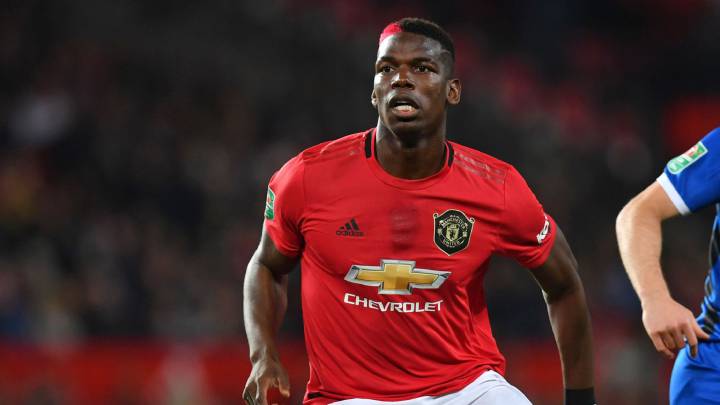 Paul Pogba has asked Manchester United to double his wages to £30 million a year (34 million euros) if they want to him to remain at the club, reports Tuttosport.
Amid intense interest from Real Madrid, Pogba agreed to sit down to talks with United, who know that improved financial remuneration may be the only way to keep the French star at Old Trafford.
Reports indicate that the 26-year-old midfielder would favour an exit from the club, which looks set for another uphill battle to finish in the top four and secure Champions League football this season. However the player could seemingly be enticed to stay if the United board is willing to double his wages.
Madrid still hot on Pogba's heals
Pogba, whose current deal at Old Trafford expires in 2021, spoke of his desire for a new challenge during the summer, while Madrid boss Zinedine Zidane made no secret of his admiration for his compatriot.
Negotiations between Madrid and United were initiated on the specific request of Zidane, but the Spanish club were unwilling to meet the Old Trafford board's reported £160 million valuation.
United's refusal to come down on that pricetag managed to buy the club some time to convince Pogba to stay, while Zidane's desire to bring him to the Bernabéu hasn't waned.
Considering United's weakened position and current distance from Europe's elite, the club will struggle to convince Pogba to stay for footballing reasons alone. As such, it seems that an enormous financial incentive might be the only way to ensure he remains at Old Trafford.