Atlético Madrid claim Sergio Ramos insulted assistant referee
Simeone was livid that Ramos verbally abused the official but no action was taken.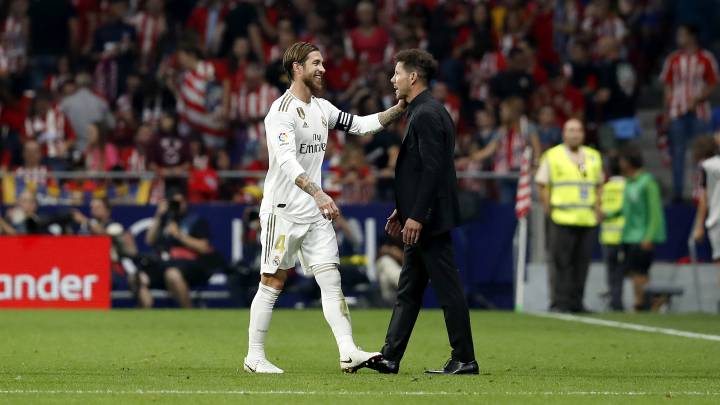 As soon as the half-time whistle went in the Atlético Madrid v Real Madrid derby at the Wanda Metropolitano, Simeone, with a face like thunder, went straight over to referee González González to complain vociferously.
Ramos allegedly abused assistant referee
Atlético Madrid sources later confirmed that the Simeone was angry that Real Madrid captain Sergio Ramos had insulted one of the assistant referees, but no action had been taken. According to Atleti, Ramos had said in Spanish "La puta que te parió", literally, "the whore that bore you", usually translated as "son of a bitch" or similar.
The tension at the end of the first half over the alleged insult saw a mild scuffle break out in the tunnel.
Simeone on Ramos incident

Asked about the incident after the game Simeone said, "What happens on the pitch, stays on the pitch. The assistant referee knows what Ramos said."