Christian Pulisic feels frustrated with lack of action
The US international winger, and Chelsea's only summer signing, was on the bench for the third consecutive Premier League match, a situation that is getting to him.
Once again there were no minutes for Christian Pulisic with Chelsea, making it three consecutive Premier League games where he has been an unused sub, four in the last five.
Pulisic did get some much-needed action in the midweek League Cup game against Grimsby Town, where he played the entire 90 minutes, providing an assist in the 7-1 victory. But his performance wasn't enough to convince Lampard to bring him back, and with the coach's stated intention to be patient with the 21-year-old winger, Willian was instead the chosen one.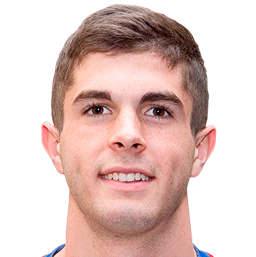 This is a situation that Christian has admitted being frustrating with, and when the winger was asked by Pro Soccer Talk about his lack of minutes and his new life in London he was clear.
"Yeah, of course, it is very frustrating, but I will continue to work my hardest because I want to play," Pulisic said.
Frank Lampard has stated that Pulisic is still young and needs to settle into life in England, but with Pedro, William, Callum Hudson-Odoi, and Mason Mount seemingly ahead of him in Lampard's pecking order, Pulisic is likely to need a lot of hard work if he wants to get back into Chelsea's starting line-up.