Pulisic to prove doubters wrong despite Lampard's lack of feedback
The USA winger is determined to prove his value to those who have questioned his ability, and in spite of Frank Lampard's apparent lack of direction.
Christian Pulisic watched Chelsea beat Brighton 2-0 from the bench - a situation the winger admits is frustrating for him. He also accepts that the move to England has been a challenge, and it will take him some time to settle in, as Blues coach, Frank Lampard has pointed out too.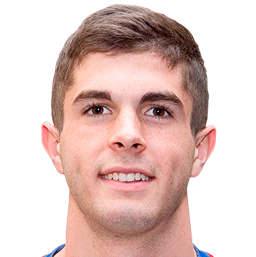 However, the USA international also said to Pro Soccer Talk Lampard hadn't given him specific feedback on how to get back into the team. "He said to keep working, and I have to improve myself in training and try to get back in the lineup."
Pulisic knows that adapting to life in England hasn't been easy for him but feels he is up to the task. "I want to play as many minutes as I can, that is really my goal. I want to be on the field. It is tough for me right now. I just have to continue to learn. Like I said, I want to be on the field really bad; I have to continue to work and prove myself to be there."

The American didn't expect life at the Premier League and with the Blues to be easy, knowing he has a long battle ahead with the likes of Willian, Hudson-Odoi or Mount but Pulisic is ready to fight to get back into the starting XI.
"I knew it was going to be tough coming here. It is never going to be easy. I've got to grind out. I want to be back and be a part of the team and help the team win games," said Pulisic.