Casemiro's house burgled while he was playing in the derby
Burglars entered the Real Madrid midfielder's house while his family were inside although none were harmed. Casemiro left the stadium with police.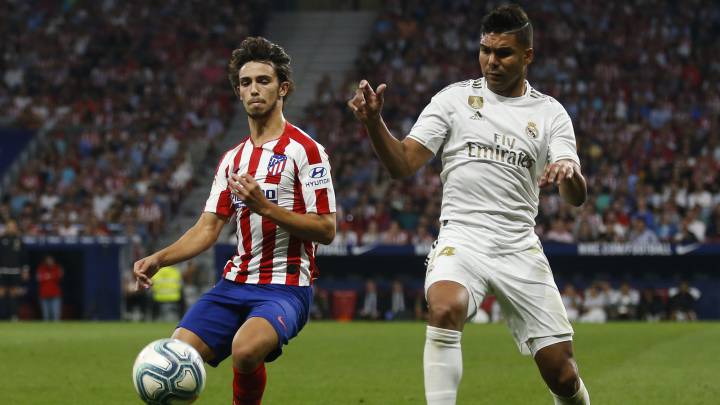 Bad news for Casemiro. After taking part in last night's derby at the Wanda Metropolitano, the Real Madrid midfielder was told that his house had been burgled while he was playing in the Madrid derby, El Chiringuito reported.
Casemiro's family were at home when the burglars entered but were unharmed. The player was told about the robbery on the final whistle and left the Wanda Metropolitano escorted by police who accompanied him to his house then to the station to make a statement.
He isn't the first player to have had their home ransacked while playing a match. Other victims include Piqué, Jordi Alba, Arthur and Joaquín, who all suffered similar misfortunes.