Messi and Dembélé in line for UCL return against Inter Milan
Monday saw the pair back training with the group, while Ansu Fati, Umtiti and Alba remained sidelined as Valverde eyes Champions League battle.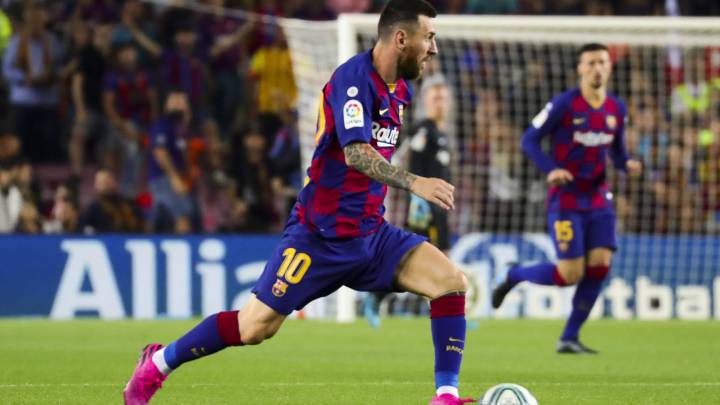 Monday provided some good news for Ernesto Valverde who saw both Lionel Messi and Ousmane Dembélé working alongside the first team squad for some of the session. On Wednesday, Barcelona welcome Serie A leaders Inter Milan to the Camp Nou for the second group game in the Champions League.
Messi and Dembélé options for Barça
The fact that both forwards took part in the training session bodes well for their inclusion in the matchday squad for the high-flying Italians. Although not able to complete the morning workout, it does appear that they are close to being given the green light, although Valverde will be loathed to rush either of them back if there is a risk of relapse. Tuesday's training should provide us with confirmation one way or the other.
With doubts over the Argentine and Frenchman, three players in the squad have been, almost certainly, ruled out of the enticing looking midweek clash. Samuel Umtiti, Ansu Fati and Jordi Alba remained absent from Monday's session and are not expected to make any miracle recovery in time. Piqué and