Piqué: Barcelona chief Bartomeu seeks talks after Getafe remarks
TV3 has reported that angry Barcelona bosses are to seek an explanation from Gerard Piqué over his weekend criticism of the Camp Nou board.
Barcelona chiefs are deeply unhappy about Gerard Piqué's public suggestion that the club's board were behind a recent article criticising the power that the dressing room wields at the Camp Nou.
Indeed, the Catalan broadcaster TV3 has reported that club president Josep María Bartomeu has called Piqué in for urgent talks to clarify his comments, which were made after Barça's LaLiga victory over Getafe on Saturday.
"We need to be together": Piqué points finger at board
"We need to be together, and when I say together, I mean the fans and the board too," Piqué told reporters, before going on to hint that Barça directors enjoy too much control over what is being reported in some sections of the media.
"We know who writes certain articles - even though they don't put their name to them," the former Spain international declared.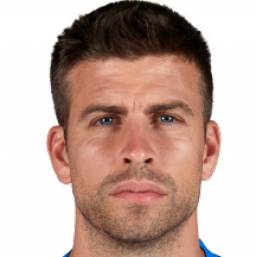 Mundo Deportivo, the Barcelona-based newspaper whose article the 32-year-old was seemingly referring to, produced a forthright reaction to his interview on Sunday, publishing an editorial entitled "Piqué is wrong" in which it upbraided him for his "unnecessary" remarks.
Piqué "was profoundly mistaken in his analysis of how journalists work," MD's editor, Santi Nolla, said. "Nobody is being told what to write [...]. It's surprising to hear such a believer in freedom of expression say these things when he gets negative press."
Article also critical of board, Barcelona bosses point out
According to TV3, angry Barcelona bosses feel the insinuation made by Piqué has no basis in reality - not least because the article that has sparked the row, which was published last Thursday, is also openly critical of the club's board.