Education City Stadium to host FIFA Club World Cup 2019 final
Already lined up to host games at the Qatar 2022 World Cup, this 45,300 capacity venue is scheduled for the December club showpiece.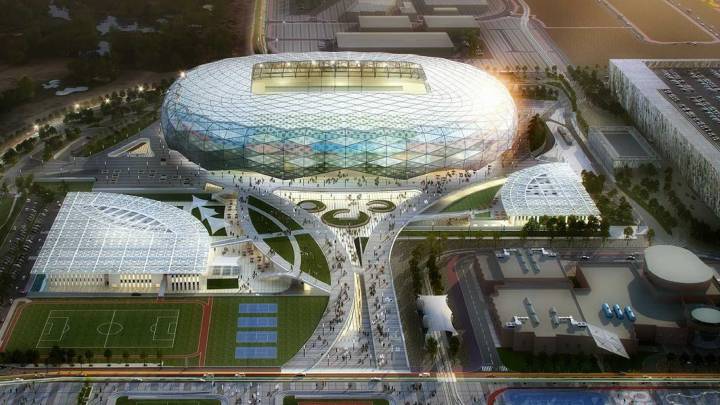 Qatar will play host to the 2019 FIFA Club World Cup that is to take place between 11-22 December, and a new stadium will be ready to stage the final.
Education City for CWC 2019 Final
The organizing committee of the 2022 FIFA World Cup has made arrangements for the clubs that will be arriving later in the year at one of its most luxurious venues, namely the spectacular new Education City Stadium, one of eight being prepared for the national team competition. Its inauguration will coincide with the celebration of the Club World Cup this year and it will be used for the final as well as the third-place play-off. The opening game for the European Champions Liverpool, who debut in at the semi-final stage, will also be played there.
The Education City stadium, with a capacity for the World Cup of 45,300, has had the Spanish firm Fenwick-Iribarren involved in its design. This is one of the stadiums in which the contribution of Spanish architects appears. Another notable contribution for them was with the fully detachable stadium, the Ras Abu Aboud, which has not yet been unveiled but will be dismantled after the event. In addition to Fenwick-Iribarren, Pattern architects have also participated in the shaping of Education City.
Qatar will host the international club tournament for the next two years as they continue preparations for the World Cup. Two stadiums have already been inaugurated (Khalifa and Al Wakrah) despite there being three years left until the big event. Within a couple of months, Education City will join them.