Mourinho reveals how he couldn't reject Real Madrid a third time
Out of work Portuguese manager José Mourinho spoke to Mediaset Italia and gave an insight to his decision making when the Spanish giants came calling.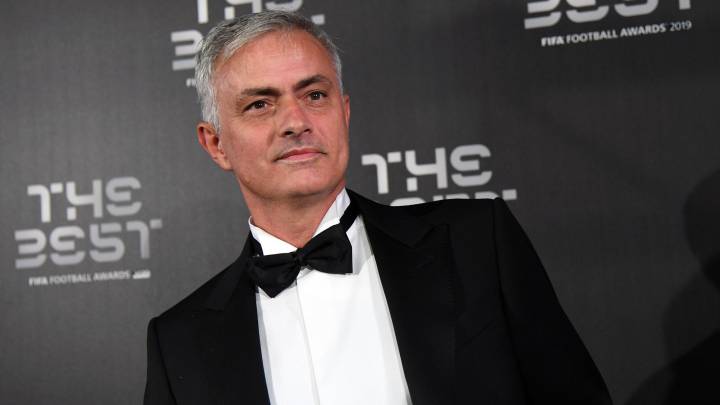 Portuguese manager José Mourinho considers that the "best defeat" of his coaching career came in the Barcelona-Inter Milan semi-finals of the 2010 Champions League. Despite his Serie A side going down 1-0, it was a result that sealed a place in the showpiece final against Bayern Munich, after which he and his players would lift the trophy.
Mourinho rejecting Madrid no more
This was one revelation that came from the former Porto, Chelsea, Inter, Madrid and Manchester United manager during an interview conducted by Mediaset Italia on Monday.
Delving further into the detail of Inter's 2010 'triple' Mourinho explained that "there were key moments in each of the three competitions [Serie A, Copa Italia and Champions League]", and he referred to the feat achieved against the Barcelona of Pep Guardiola. Taking a 3-1 lead from the first leg in Milan, his side had to endure being at a numerical disadvantage for more than an hour at the Camp Nou.
"That was the best defeat of my life," he said, "against Barcelona in the semi-final.

"And from there began two weeks in which we had the final of the Italian Cup [1-0 against Roma], the decisive match for the league title [against Siena] and the Champions League final in Madrid.
"It looked like a movie with a happy ending. It was a fantastic story," he added.
Swapping Milan for Madrid
It was after that incredible season that Mourinho decided to swap Italy for Spain, and in the interview he made it clear that the love he felt from the Inter supporters was so much that he preferred not to return to Milan after winning the European Cup. Had he done so, he felt that he would then not have had the strength to leave the club, and another stage in his career was calling.
"After the first year in Milan, when I won the Scudetto, I understood the passion at Inter. Imagine how the reception would have been in Milan after winning the Champions League. Inter was a family and saying no to a family is always difficult," he said.

"If I had returned to Milan, I would have said no to Real Madrid for the third time in a row. But in my mind I wanted to win the English Premier League, Serie A and the Spanish league. And I didn't want to miss this opportunity," he concluded.