Klinsmann advises Pulisic to be nasty at Chelsea
The former United States men's national team coach, who helped Christian Pulisic develop at international level, has the key to the winger becoming a starter at Chelsea.
Everyone has had their say lately on Christian Pulisic's situation at Chelsea, with the former Unites States men's coach, Jürgen Klinsmann, the latest to share his opinion. Klinsmann believes he has the secret to ending Pulisic's frustration due to lack of playing time, declaring that the key to the US winger's success with the Blues is to be "nasty."
The German oversaw Pulisic's development at national level, he's sure of his quality and praises the winger's decision to move from the Bundesliga to the Premier League; however, Klinsmann also noted the 21-year-old must do more to fit in in English football.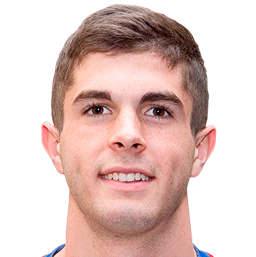 "Christian did well to say: 'I'm going to throw myself in another cold water, go over to London and throw myself in the Premier League. He's tremendously talented, but this is a big step because Borussia Dortmund was the club where he got formed into a professional player; now going to London to one of the biggest clubs in the world, you have got to bring your elbows out."
Klinsmann feels Pulisic can fight for a place in Chelsea's starting line-up but also said he's a very young player, with Lampard's request for patience not out of order.
"He will go through a phase now where more and more he needs to bring his elbows out to fight himself through the system, at Chelsea it goes from game to game, week to week. You're basically in training, and you have to tell the coach: 'I'm in, I'm going to start this game, you have to become nasty to make yourself a starter," Klinsmann concluded.