"€30M for David Silva!? Too small, too slow and doesn't even know his position..." - Joe Hart
Joe Hart admitted that he and the rest of the Manchester City squad were surprised at first, when the club bought David Silva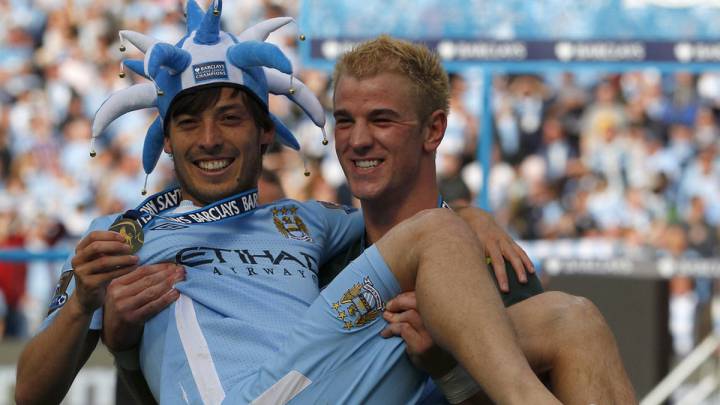 In the summer of 2010, while the World Cup was being played in South Africa, Manchester City made a surprise move for David Silva, paying 33 million euros for the Spanish winger. Nine years on, a former member of that City side, Joe Hart, admits that he and the rest of the squad were a little confused that the club had paid so much for the Spaniard.
"We'd spent 33 million on a player who was tiny, slow, only left footed and didn't even know his position. He seemed like a lovely guy, didn't really speak much English," Hart explained in an interview with Kickback.
Hart discovers Silva is gold

Hart, who is now with Burnley went on to say that he and his team mates soon changed their minds about Silva: "He didn't take over straight away but his consistency and quality were through the roof. He's just an all-round amazing player - there isn't one negative to him, other than he's small".
Now aged 33, Silva is captain at City, with whom he has made over 400 appearances and scored 70 goals. He has won the Premier League and League Cup four times as well as two FA Cups and Community Shields.