Is Pulisic a poor fit for Chelsea?
The US winger's time with Chelsea is being followed closely, with the world's media focusing on his every performances and some even wondering whether his move was the right choice.
There's no shortage of opinions about Christian Pulisic's record transfer to Chelsea and his lack of playing time, with signs that the American starlet may not feature in Frank Lampard's plans.
The Blues' coach has called for patience regarding Pulisic - however, speaking on ESPN, Shaka Hislop and Craig Burnely, argued that the US international is a 'poor fit' for Chelsea and he should consider leaving the club at the end of the season.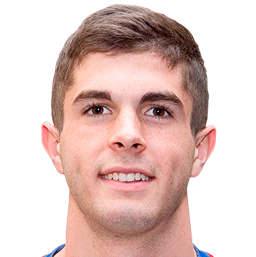 The 21-year-old winger has struggled to make an impact with Chelsea, finding himself consigned to the bench in four of the last five games, with his only start being against Grimsby Town in the Carabao Cup. His performance in the 7-1 win failed to impress Lampard, with Pulisic still waiting to score his first goal in the Blues' shirt, but for the Hislop, the winger is just not Chelsea material.
"This whole transfer, from the time it was announced, just seemed like a poor fit, Sarri didn't know he was coming in, and now, you know, there's a new manager coming in six months after that, and Pulisic doesn't fit into his plans."

For Burley, Pulisic should already be looking ahead even if it means moving away from Chelsea, "we have America's great young hope, not getting any game time for a guy that was playing on-loan in the Championship last season. Every player at the end of the season has to assess where they are. If they're playing regular, it's not a problem. But if you're not, you've got to assess how your next year is going to pan out."