Edinson Cavani set to be Inter Miami's first big signing
David Beckham's Inter Miami are keeen to bring in the PSG striker, whose contract at the Parisian club ends in June, 2020.
There have been many high-profile names linked with Inter Miami, including Lionel Messi and Cristiano Ronaldo. But one star who may very well be on his way to David Beckham's new MLS franchise is Edinson Cavani.
L'Equipe has reported that the Uruguayan already has a principle agreement with the Miami-based outfit, which is set to join the MLS in 2020.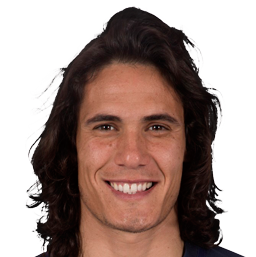 Edinson will become a free agent in 2020, meaning Inter Miami may have the opportunity to add the South American to their ranks, giving the Florida side the star name that had been promised by its owners.
If the deal does go through, Cavani would bring to an end a brilliant six-year career with PSG, during which he has so far added 195 goals and 40 assists in 283 appearances.