Lampard sends Pulisic a message after Champions League win
Christian Pulisic was not even called up as a substitute for the Champions League match against Lille, in which Frank Lampard recorded his first victory in Europe.
The situation of Christian Pulisic with Chelsea is far from ideal, with the US midfielder featuring sporadically since he came back to London after international duty after being benched by Frank Lampard.
However, in the Blues Champions League victory against Lille, Pulisic was left out of the 18-man squad, a surprise to Chelsea's supporters after the 73 million spent on bringing the 21-year-old to Stamford Bridge from Borussia Dortmund.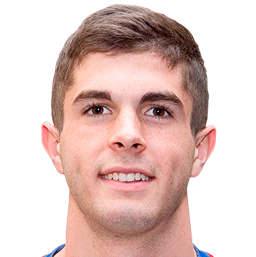 Christian has struggled for playing time and with the likes of Willian, Pedro, Callum Hudson-Odoi and Mason Mount competition for the US youngster is fierce. More importantly, he is yet to convince Lampard he's good enough to be part of the regular line-up.
While talking to Chelsea TV, Frank Lampard sent a message to Christian Pulisic saying all his attacking players 'must be on edge' as they fight for a place in his team, something Pulisic needs to listen to if he wants minutes on the pitch anytime soon.