From Casillas to Courtois: Real Madrid's goalkeeping instability
Real Madrid's erratic management of their goalkeepers has contributed to making it a problem position at the Santiago Bernabéu.
A player whose job differs so radically from the rest of the team, the goalkeeper is a particularly specialist operator when it comes to clubs like Real Madrid. At the very top sides, they may be called into action just two or three times in 90 minutes.
Such a keeper therefore needs the firm, absolute backing of both club and coach; they can't perform out of their skin if they feel under the microscope of suspicion.
Looking back over Madrid's goalkeeping role in the past seven years, however, such stability is conspicuously lacking. It's clear that the club's management of the position has been so erratic that it has contributed to making it a problem.
Iker Casillas:
A legend between the sticks for Real Madrid and Spain, Casillas' Real Madrid career changed forever on 22 December 2012, when then-boss José Mourinho made the surprise decision to field his young understudy, Antonio Adán, at Málaga. Casillas was not injured, Mourinho readily admitted; he had been dropped.
His relationship with Mourinho broke down completely, and a finger injury was the final nail in the coffin for his starting status under the Portuguese, as Diego López became the team's regular keeper, getting the gloves for the Bernabéu Copa del Rey final against Atlético Madrid. 
Scant support was forthcoming from the club's hierarchy, either, and Casillas' confidence was left in pieces. He did recover some of his former standing after Carlo Ancelotti's appointment in summer 2013, starting in Europe and the Copa, but a high-profile mistake in the Lisbon Champions League final win left renewed question marks hanging over his head.
In 2015, he opted to leave his lifelong club for Portuguese side FC Porto. It hurt to watch his sad, tearful farewell.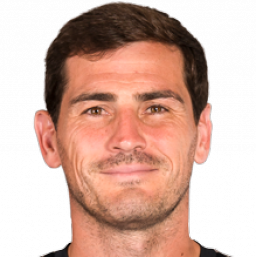 Keylor Navas:
Signed from Levante in summer 2014 for an eminently affordable 10 million euros, Navas was a keeper who bided his time at the Bernabéu. Casillas' 2015 exit (and the failed move for David de Gea) cleared the way for him to become Madrid's starter.
Under Zinedine Zidane, Navas established himself as number one for three seasons, helping Los Blancos to back-to-back-to-back Champions League wins and becoming a hugely popular figure among the Bernabéu fans. Yet the club sought to replace him every year - and this summer he said: enough.
The Costa Rican asked to be sold to Paris Saint-Germain and, thus far, has been a hit in the French capital. Two Champions League games, two clean sheets.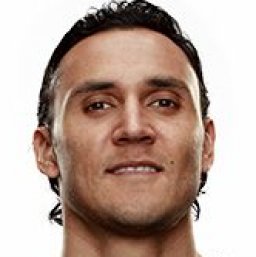 David de Gea:
On the final day of the summer 2015 transfer window, Real Madrid went after the signing of the Manchester United goalkeeper. Despite the home supporters chanting Navas' name after his penalty save had denied Real Betis' Rubén Castro just two days earlier, the decision had been made. De Gea to Madrid, Navas to United.
But as incredible as it may seem - and with the Costa Rican sitting on the tarmac, ready to take a private jet to Manchester - a faulty fax scuppered the deal. They were technical issues that played their part in Real Madrid winning three straight European titles.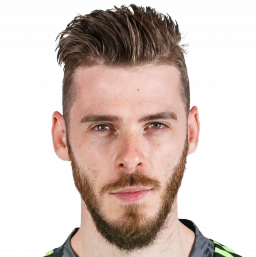 Kepa Arrizabalaga:
In the wake of Real Madrid's Copa elimination at the hands of Leganés, and with Los Blancos all but out of the LaLiga title race, the club decided to move for Kepa Arrizabalaga in January 2018. Firmly established between the posts at Athletic Bilbao and with Spain's Under-21s, he looked destined to be what he has since become: the senior Spanish side's first-choice custodian. What's more, his 20-million-euro buy-out figure made him a bargain difficult to pass up.
However, Zidane steadfastly opposed his signing, Athletic quadrupled his release clause and, four months later, Kepa moved to Premier League Chelsea instead.
Thibaut Courtois:
That summer, Madrid paid Chelsea 35 million euros to bring Courtois, winner of the Golden Glove at the Russia World Cup, to the Bernabéu. The Belgian had stalled on a new contract at Stamford Bridge in order to push through a transfer to Madrid.
It soon became clear that keeping both Courtois and Navas happy was going to be a very difficult balancing act for Madrid's coach. Julen Lopetegui tried in vain. Santiago Solari went with Courtois. And so, finally, did Zidane.
Following Navas' departure for Paris, the Belgian has started this season as Los Merengues' undisputed first choice - but the 27-year-old's unconvincing displays have given rise to growing impatience with him among the Bernabéu crowd.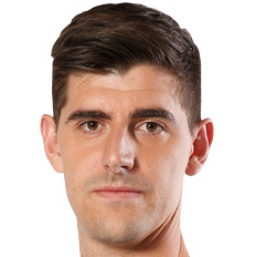 Andriy Lunin:
Lunin arrived at Real Madrid in summer 2018 as one for the future. He demonstrated his potential when he helped Ukraine to victory in the Under-20 World Cup, but both the loan moves Madrid have arranged for him have proved unsuccessful. Having barely played at Leganés, he isn't playing at all at Real Valladolid.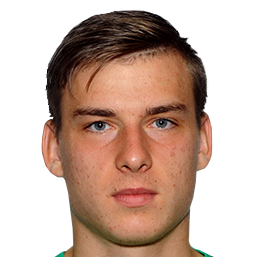 Luca Zidane:
Having begun the season as fourth choice behind Courtois, Navas and Lunin, it was Luca himself who suggested the club send him out on loan. He's now at Segunda División outfit Racing Santander on a year-long deal, and is enjoying his football.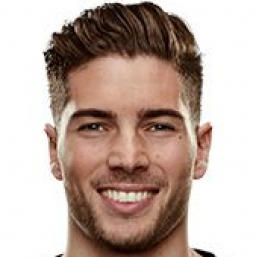 Alphonse Areola:
Believe it or not, Areola is the fifth senior goalkeeper that Real Madrid have had on their books since pre-season. Signed on a season-long loan from PSG, the France international has found his feet very quickly at the Bernabéu.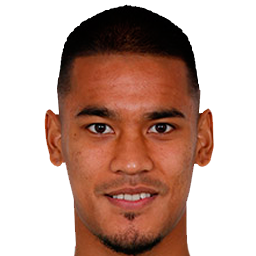 He made a very good first impression in his debut against Osasuna, and on Tuesday pulled off a crucial, one-on-one stop to avoid Madrid pretty much being condemned to the Europa League. According to the results of an AS.com fan poll, Madridistas want Zidane to make Areola his starting keeper.