Neymar-Griezmann swap deal as potential Barcelona ploy
A report in France suggests a solution to finally returning the Brazilian to the Camp Nou could be using the newly-signed French striker.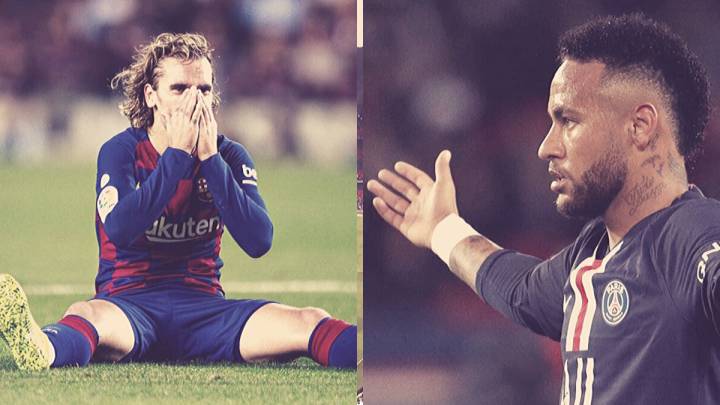 Just when you thought you could park the rumours about Neymar Jr's return to Barcelona that dominated much of the summer's transfer news, think again. Reports in France say that a new plan could be formulated, one that includes saying a quick au revoir to Antoine Griezmann.
Griezmann makeweight for Neymar
Well this is certainly an idea being put forward by L10Sport, who suggest that the switch makes a lot of sense and would possibly be the only solution for all parties concerned. Neymar may be working hard to get back in the good books of the hardcore fans at the Parc de Princes with some crucial late goals, but the love that was lost is unlikely to ever truly come back. Griezmann, on the other hand, has not made the explosive start that was expected of him at the Camp Nou and, despite it still being early days, doubts have already been raised over the connections he is failing to make with Lionel Messi.

Barça had tried to tempt PSG into making the deal possible during the transfer window using players like Philippe Coutinho, Ivan Rakitić and Ousmane Dembélé, but with no success. It could be that the player that they recently spent 120 million euros on was the missing piece in the puzzle. Then again, would Barcelona really choose to show once again that a big-money signing has not worked out? Not a great advert for the més que un club slogan that they say they live up to.
L10Sport won't be the only ones with some hypotheticals over the coming months...