Groin problem forces Kroos out of action after 30 minutes
The German player has played for all but 8 minutes of available playing time this season for Real Madrid and was forced off after 30' during the home game vs. Granada.
Toni Kroos is the latest name to be added to the Real Madrid list of injured players after the German player was substituted during the home win over Granada complaining of muscular problems. The midfielder has been one of the regulars for Zidane this season with the German playing in all but eight minutes of the available 810' for the club this season.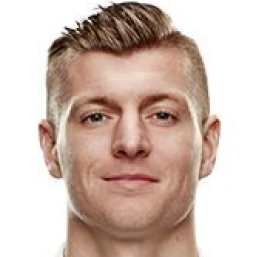 Rotations
The French coach has been keen to rotate his squad as much as possible during the 2019-20 campaign with Kroos and Casemiro being two of the ever presents for Zizou with the Brazilian featuring in 96% of all available playing time to that of 99% for the German. The former Bayern Munich player now joins the likes of Marcelo, Mendy, Nacho, Courtois and Asensio on the Real Madrid injured list. Kroos is the twelfth Madrid player to suffer from a muscular injury in the current campaign.
The club have yet to issue an official communique highlighting the player's problem but everything points to the player missing Germany's forthcoming mid-week friendly game against Argentine and the Euro 2020 qualifier against Estonia four days later.