Azpilicueta is sure Christian Pulisic will succeed at Chelsea
The Blues captain, Cesar Azpilicueta, sent an encouraging message to Christian Pulisic, who has seen the last few games from the bench.
The future of Christian Pulisic currently looks bleak with the American star not seeing any action in the last few games, with Frank Lampard considering the 21-year-old winger needs time to adapt to the Premier League.
Some have wondered if the 73 million transfer player is Chelsea material, and even suggest Pulisic needs to ask for a winter transfer in January to gain any action. Others claim it's just a matter of time until he's back in the lineup and with fans getting desperate to see Christian on the field.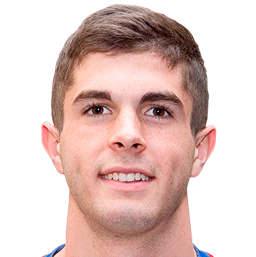 Chelsea captain Cesar Azpilicueta sent a clear message to the young American, "I see him working hard in training. From here, all I can say is to encourage him to keep working because we know that a new country and a new team needs adaptation. I'm sure he will be very important for us for the season."
Chelsea will face Southampton on Sunday, in week 8 of the Premier League, where Christian Pulisic hopes to secure some playing time and start proving he is Chelsea and Premier League material.